Visit the Incredible Ice Castles NH
ICE CASTLES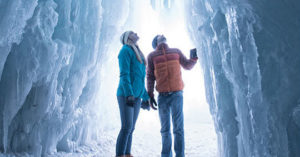 Enjoy an amazing winter wonderland experience when you visit the Ice Castles NH! Beautiful colors and structures will make you feel as if you're in a fairytale, Narnia, or the Disney favorite, Frozen. This experience is built by professional ice artists who hand-place hundreds of thousands of icicles to create these unbelievable structures. Check out this amazing New England attraction with your significant other or the whole family, and it is sure to be an adventure to remember. 
Tips for Exploring the Ice Castles NH

Tickets sell out quickly, so try to plan ahead for your visit to ensure you're able to go.
Standby tickets are not guaranteed, so that means if you choose not to pre-order your tickets, you might not be able to enter.
There are no bathrooms, so make sure to make a pitstop before arrival.
There are fun ice slides for the whole family to enjoy, so be sure to dress appropriately to enjoy this fun feature.
Plan to stay awhile, because there are a lot of interesting features to explore, and activities worked into the tour to amuse the whole family.
Dates and hours or seasonal and dependent on weather conditions.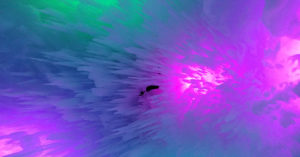 You will not want to miss this must-see, winter phenomenon that is a fairytale brought to life. Dress warmly, take a camera, and prepare to be amazed. Learn more about Ice Castles NH on their website, and check out the FAQs for things you may not have considered prior to your visit.
Be sure to ask our helpful staff at Thayers Inn for help with directions, or anything else you may need, and have fun!
Thayers Inn
111 Main Street
Littleton NH, 03561