Fantasy Lives at Story Land NH
SUMMER ATTRACTIONS
Story Land NH… Where Fantasy Lives!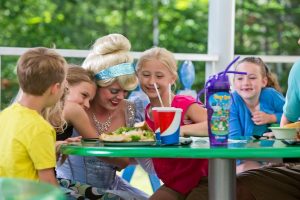 Our Jackson NH bed and breakfast is just a short distance from Glen NH, where the theme park is based.
Some of the wonders inside the park include:
Cinderella's Tea Room
Farm Follies Theatre
Roar-O-Saurus
Imagination Theatre
Cinderella's Castle
Los Bravos Mining Company
Bamboo Chutes
Dutch Shoes
Dr. Geyser's Remarkable Raft Ride
Cinderella's Pumpkin Coach
Mother Goose Manor
Much more!
Things to remember:
No loose articles (cameras, cell phones, sunglasses, baseball hats, etc.) are permitted on rides. Small coin-operated lockers are available.
Children under 2 years of age are admitted FREE. Parking is FREE.
Open every weekend, Memorial Day through Columbus Day. Open every day, mid-June through Labor Day.
A limited number of free pet kennels are available. Not pets are allowed in the park.
Bring your own stroller or rent one near the park entrance. Quantities are limtied.
See additional information about Story Land at http://storylandnh.com.
Book your stay today and Learn more about Christmas Farm Inn..
Thayers Inn
111 Main Street
Littleton NH, 03561