Maple Syrup March NH
A NEW ENGLAND TRADITION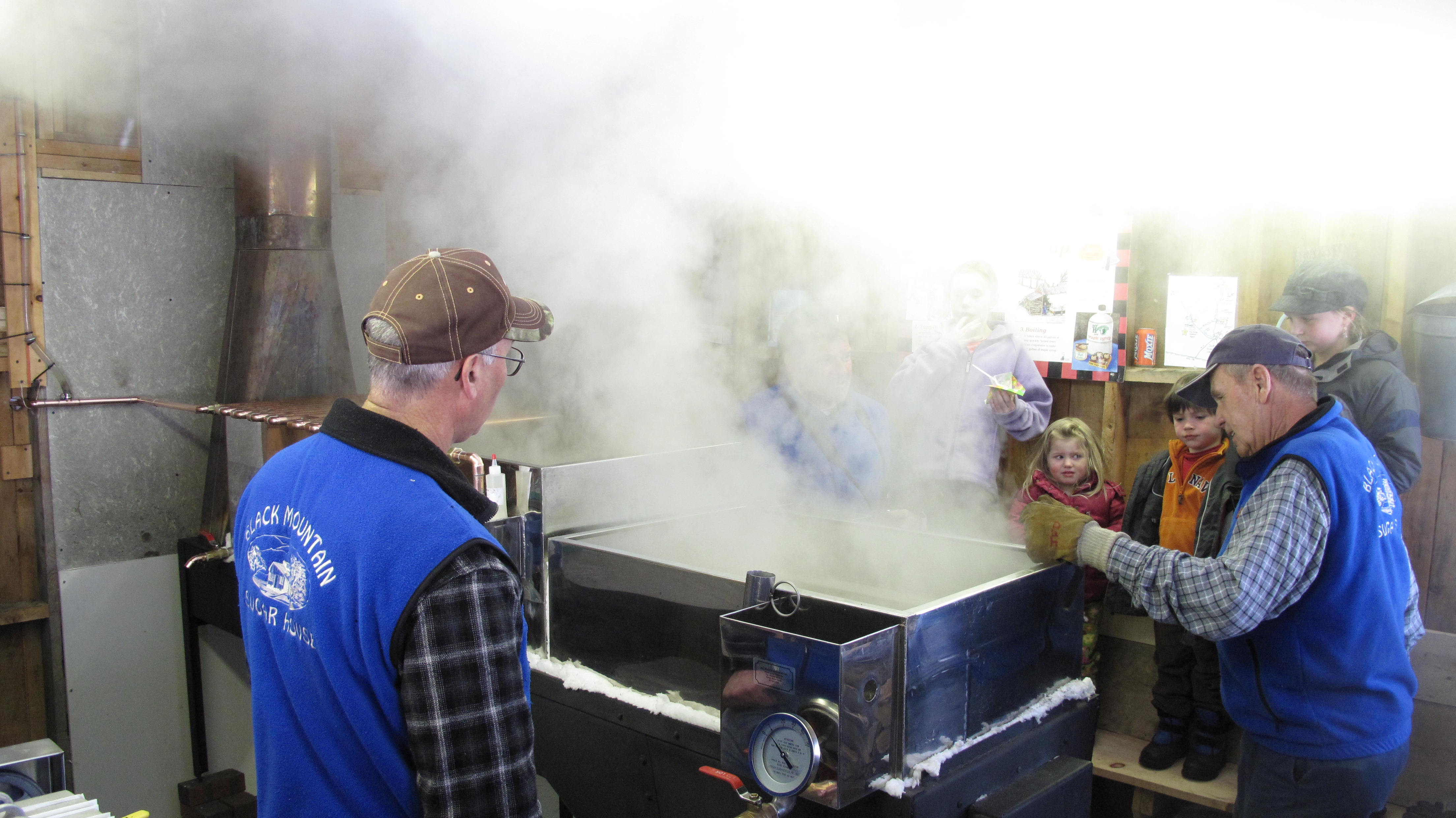 Maple Syrup March
March gives rise to maple fever – the formal start of Maple Syrup (aka Liquid Gold) season. Enjoy a free tour of the Black Mountain Sugar House and see how maple syrup is made, some of it from sap from our own estate! The New Hampshire Maple Producers Association has not yet announced a 2017 date for Maple Sugaring Week.
Our restaurant's popular Maple Pecan Salmon will be a Maple Week hit as well as our variation of a Maple Crème Brulee. Our Maple Butter Kiss Martini is already a big hit and duly tested by management!
Experience the centuries-old craft and taste why pure New Hampshire maple syrup has long been a delicious harbinger of spring. Share in the excitement of the sweetest time of the year. You'll be happy you did! March 19 and 20 is Maple Madness Weekend where many other local sugar houses have an open house for visitors.
"If you are looking for a charming, historic hotel in the heart of Main Street, then look no further!" — Lori B - Trip Advisor Review
"The people are amazingly friendly. The management is fantastic. Can't wait to go back next year." — Heidi S., Orlando FL.
"If you are visiting the White Mountain area and want to experience the local flavor, stay here! From the laid back but friendly / good service, to the creaky old staircase, to the comfy beds - this is NH.." — Jason M, Boston MA
Thayers Inn
111 Main Street
Littleton NH, 03561