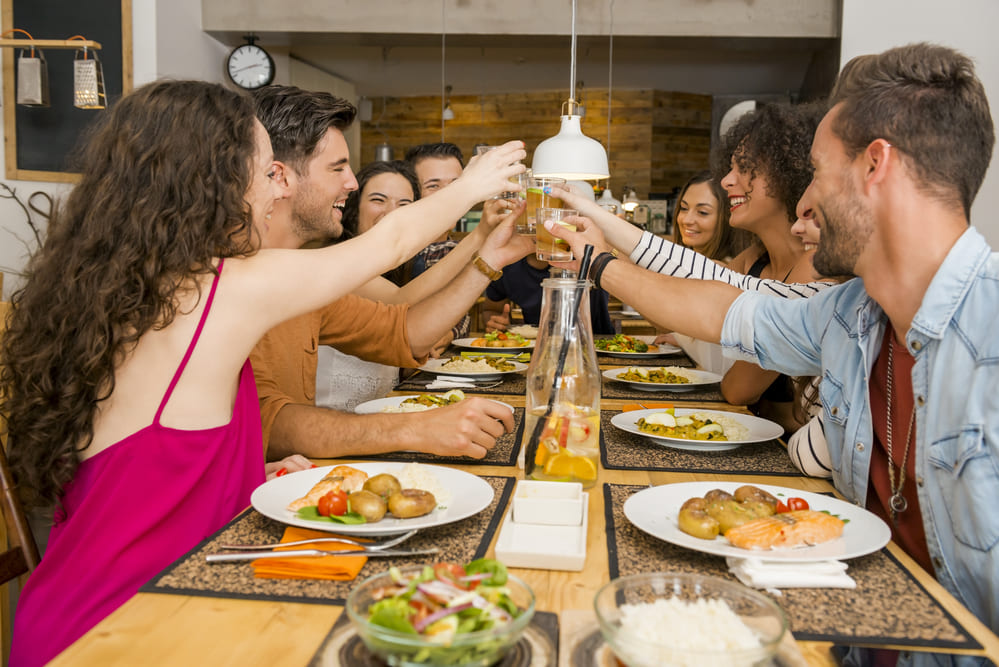 Looking for a bite to eat while staying with us at Thayers Inn? With so many options out there, we thought we'd help by sharing some of our best restaurants in Littleton, NH! Each of these delicious eateries is a short walk away from your lodging at Thayers Inn, so no need to worry about requesting a rideshare!
With Salt Bistro you only need to go downstairs! Chef Aureon Nommik's restaurant underneath our inn offers fine dining at reasonable prices, as well as drinks that are sure to impress. Our favorite dish has to be their mussels, anticipate the whole table wanting to try one. This is a clear choice for our best restaurants in Littleton, NH because, after all, what could be better than enjoying beverages with your friends while also being steps away from your room?
Tim-Bir Alley is another high-class establishment led by Chef Val, recipient of the Distinguished Restaurants of North America award and a member of the American Culinary Federation. At this location, you can enjoy a Chef's Five Course Table Menu with each course paired with wine for just over a hundred dollars! The fresh ingredients used for this farm-to-table cuisine make each bite one to remember.
Just in the mood for a slice of pizza and a beer? Schilling Beer Co. is our small-batch brewery here in town with a modern European feel (so you know their pizza pies have to be good)! It was founded almost ten years ago by the Cozzens family and their friend John Lenzini. Their brews are inspired by continental European experiences and honor their late grandfather, Dr. R.J. Schilling.
If you or a family member are a vegetarian/vegan, this will be one of your best restaurants in Littleton, NH for sure! Worker-owned since 2003, The Little Grille provides our home with brunch favorites that will make your mouth water. Don't worry, you can still get breakfast favorites like a BLT if you aren't vegan.
Chang means elephant in the Thai language, and at Chang Thai you'll find Thai food you'll never forget! Stop in for a quick bento box, or make a dinner reservation to savor some sushi, either way, you will be leaving Chang Thai Cafe happy and full. Fun fact: owner and chef, Emshika Alberini, starred on Chopped alongside Martha Stewart!
Looking for some pub grub? Freehouse actually comes from an implied definition for a pub! The Littleton Freehouse provides craft beer offerings from local, nano, and micro-breweries around New England. The Freehouse was created by a father-daughter duo, Steve and Jillian, two proud Littleton locals!
Get to the best restaurants in Littleton, NH from Thayers Inn
One of the best parts of staying with us at Thayers Inn is immediate access to the beating heart of Littleton's Main Street. Our small community nestled in the White Mountains is filled with so many different cultures. It's a treat to enjoy the culinary delights of each of our neighbor's families. Whether it's fine dining, craft beers, Asian cuisine, or vegan brunches, each perspective on food that these restaurants offer is unique and delicious.