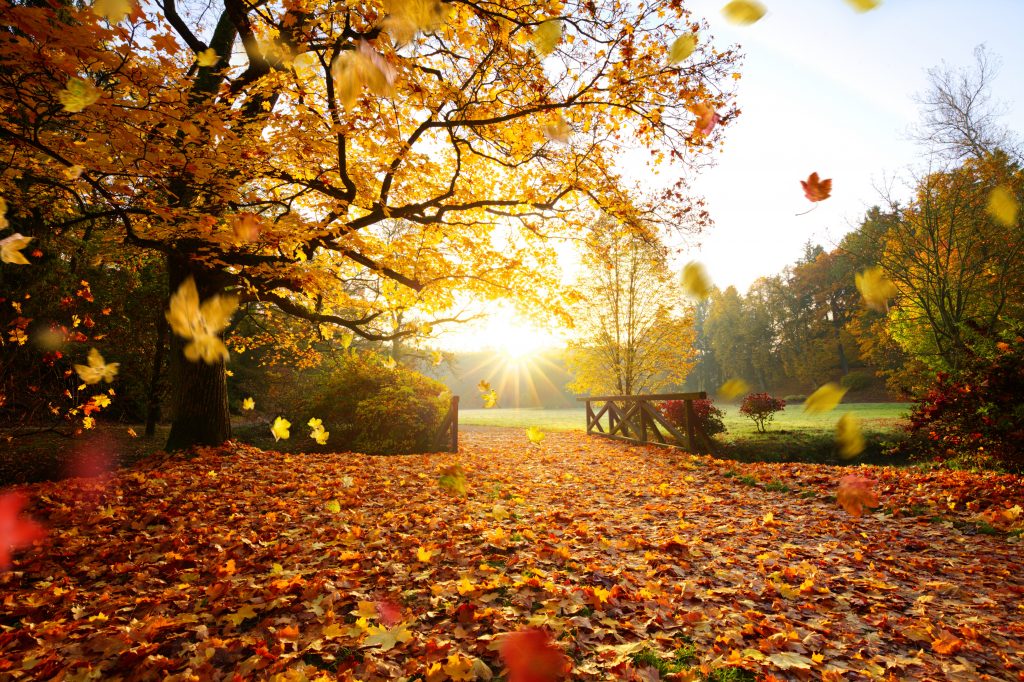 As summer ends there seems to always be one day during which some mysterious environmental switch is flipped and everything is suddenly different. The change is subtle, sure, but you can almost feel it in your bones when it decides to come. You step outside your front door to get your day going, and there it is, that minor chill in the air, signaling the season's shift. And on that morning, it'll even smell like fall.
Farewell Summer, Hello Fall!
Though it's always bittersweet bidding farewell to summer and all its adventures, there's something exciting about the coming of fall weather. We look forward to a slew of holidays on the horizon, time with family and friends, brisk air, and of course the main event: the showing off of the leaves as they shift with the temperatures, each of them adapting to the changes like little chameleons with its own little story to tell.
If you really want to experience a fall to remember, look no further than New England. The Littleton, NH area is notorious for its dramatically beautiful fall foliage and makes the perfect venue for a fall getaway with your spouse, significant other, or the whole family. Here you can really enjoy the great outdoors against a vibrant backdrop of leaves by the million, transforming into a kaleidoscope of oranges, yellows, and deep reds. You can even stay updated about the status of changing leaves with New Hampshire foliage trackers and plan to visit when the scenic mountains reach a peak of color glory.
Take A Walk
During your trip you might like to get out into the fall scenery and take a hike. It's almost obligatory that you go for a few walks or hikes in Littleton. This beautiful place is known for its walkability, boasting a 22-mile network of trails cut by hand just begging to be tread upon, especially during the fall. The crisp air and fall leaves will do your soul a lot of good. (If you're not really the outdoorsy type, there are still plenty of ways to enjoy the New Hampshire foliage. Take a drive through the White Mountains, or by the Ammonoosuc River.)
See the Sights
During your New Hampshire fall excursion, you'll also want to block off a little time to shop 'til you drop. Downtown Littleton is a lovely area to explore, playing host to a slew of delightful shops and boutiques. During a stroll around town, you'll happen upon quirky book shops, toy stores, and eateries all teeming with personality and New England charm. Stop in for a beer at Schilling Beer Co. or have a meal at the iconic Littleton Diner.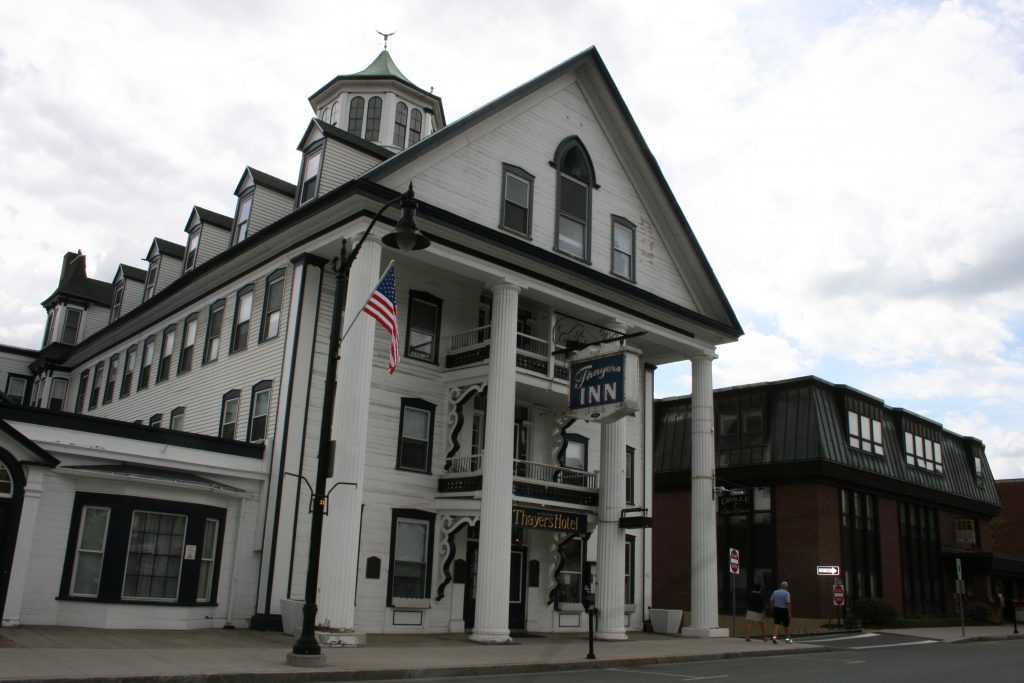 When you stay at Thayers Inn, you reap the benefits of being smack in the middle of the Riverwalk District of Littleton. This historic hotel is now the oldest continuously operated hotel in the White Mountains, bursting at the seams with character from its slightly slanted doors and crooked floors, all of which pay tribute to a rich heritage. Located just a mile off I-93, Thayers Inn is easy to access and offers proximity to the best sightseeing, hiking and biking, skiing, canoeing, zip-lining, and more. Experience a next-level fall season in New England amid the most glorious shades of fall you'll ever see.