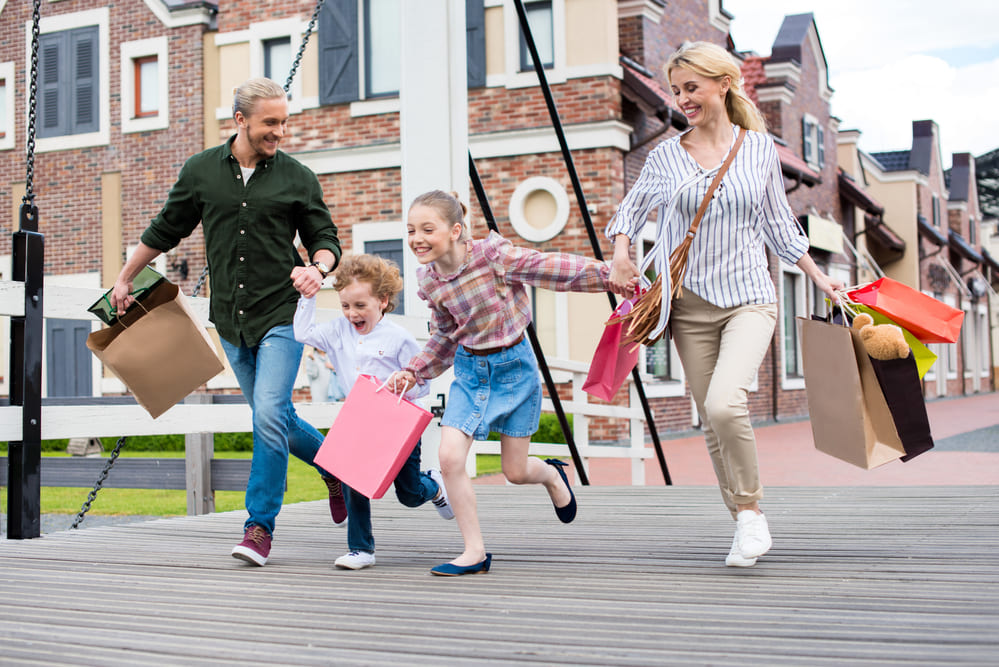 Littleton, New Hampshire's motto is, "Be glad!" It's a quote from Pollyanna, the titular character from our hometown author Eleanor H. Porter's classic childhood novel. When you walk Main Street to do some Littleton, NH shopping, you'll "be glad" you did! With historic Thayers Inn also on Main Street, the shopping couldn't be easier.
Littleton's Main Street, Steps from Thayers Inn
For your shopping trip, we recommend walking down Main Street, through the Pollyanna Gateway, towards the River District. The River District is a relatively new addition to our picturesque home, founded in 2012! With it as your finish line, you'll soon find yourself in Harmony Park alongside the Ammonoosuc River. 
Our Littleton, NH Shopping Highlights
There are so many local boutiques and family-owned businesses on Main Street that we would need another website to mention them all! For today's purposes, here are seven of our favorite Littleton, NH shopping spots.
Baba Yaga – We are quite attached to Baba Yaga (literally, it's physically connected to us)! It's an art-driven gift shop that is wonderfully weird! Whether you are looking for original odd art, unique books, or some eccentric stickers and pins you'll be sure to find them next door!
Little Village Toy and Book Shop – This toy and book shop's mission is to provide our community with a wide selection of educational entertainment. They try (and succeed) to fit as many unique educational products as they can into their little space. They also lead community play and demonstration days to engage families like yours with hands-on product testing!
Chutters – This isn't the first time we've mentioned Littleton, NH shopping destination, Chutters,  and it won't be the last! It's the home of the longest candy counter in the country and a whole lot more.
just L – When you visit just L you'll feel as if you've stepped into a nostalgic television show! The mid-century modern antique store offers modern antiques and intriguing items from the '50s, '60s, and '70s.
Northern Lights Music – If you've got the space in your car, why not pick up a new hobby while in town? Northern Lights Music has been in business for 36 years and is the place to go when your Littleton, NH shopping list includes a new guitar.
Little Herb Shoppe – There's so much for each of us to learn about healing herbs, remedies, tinctures, and cooking herbs. At the Little Herb Shoppe you'll find that knowledge, as well as soaps, lotions, and personal-care items. Consultations are available by appointment!
Willow + Tulaire – Willow + Tulare specializes in locally, hand-made gifts and is a self-proclaimed "artsy girl gang of a store!" Are you looking for a souvenir to bring back to a special someone? What could be more special than one-of-a-kind hand-made art?
Littleton, NH Shopping from Thayers Inn
Littleton's Main Street is your family's opportunity to shop local with a variety of small Mom and Pop businesses. Be sure to stop for a bite at one of our neighbor's restaurants, or sample some brews at one of the local pubs! When doing your Littleton, NH shopping you'll find boutiques, authentic cuisines, and more all just steps away from your historic Thayers Inn.