Fall in New England easily claims rank among some of the best things in life– crisp air, ripe apples, and some of the most vivid fall foliage you could ever hope to see. So if you're planning your fall getaway to the historic Thayers Inn, you won't want to miss these things to do in Littleton NH.
See the Sights!
Oozing with New England charm, stroll around historic Littleton, hot coffee in hand, and you'll feel like you're on the set of Gilmore Girls. There's certainly no shortage of things to see in the area, and these are a few of our favorites.
Riverwalk Covered Bridge
Stretching from Main Street across the beautiful Ammonoosuc River, this iconic covered bridge is a must-see when it comes to things to do in Littleton NH. You'll find easy parking on Main Street, a slew of charming shops, and a scenic walk you're sure to enjoy in the fresh fall air. This spot received Trip Advisor's Travelers' Choice award for 2020.
Kilburn Crags
Enjoy a 30-minute White Mountains hike with a gorgeous view of the surrounding area as well as downtown Littleton. This outdoor jaunt is appropriate for all level hikers and is also dog-friendly in case you want to bring your pup along. Kilburn Crags boasts a beautiful forest setting and a great spot to view the fall foliage on your trip to Littleton.
Forest Lake State Park
Forest Lake State Park is an outdoor oasis that spans a total of 397 acres with sandy beaches that border Forest Lake. Enjoy hiking, biking, camping, and more in this NH state park. You'll marvel at the unsurpassed beauty of these trails, whether it's a leisurely walk with the family or a give-it-all-you-got climb to the top of the tallest peaks New Hampshire has to offer.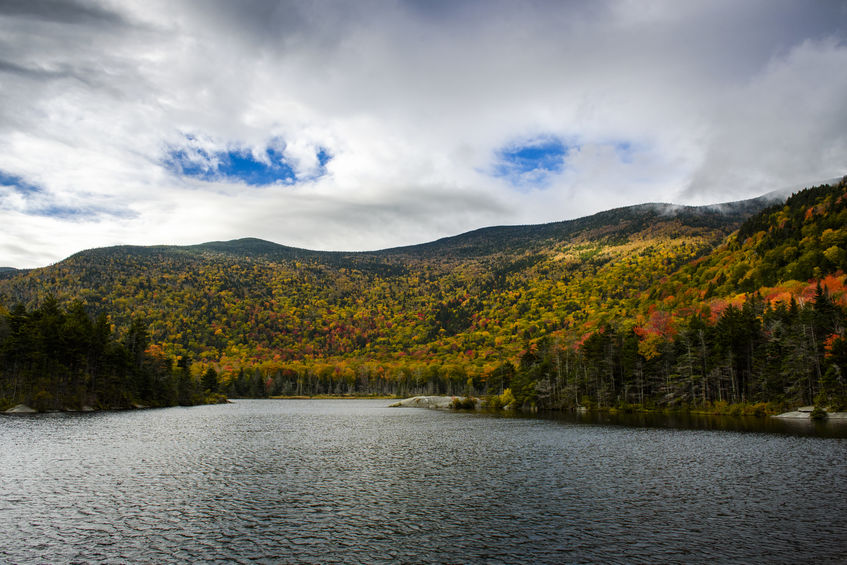 Pollyanna Statue
Another point of interest in the Littleton area is a statue of the fiercy joyful character Pollyanna, created by Littleton native, Eleanor Hodgman Porter. This sculpture serves as both a tribute to the writer whose beloved character embodied an optimism that was palpable and a welcome to residents and visitors of the small New England town. The open-air piece of art has an energy enjoyed by all who stop to see it.
As you can see, there is no shortage of things to do in Littleton NH when you visit for the glorious fall season. Our staff at Thayers Inn will welcome you with arms open as wide as Pollyanna's, and we're here to help ensure you make the most of your stay in our little town. Ask us for suggestions on places to visit, restaurants to eat in, shops to check out, and where to catch the best views of the fall foliage that puts us on the map each and every year. We can't wait to host you.