Try Our Top 10 Things to Do This Season
After a long winter, and when the traditional "mud season" is over, there are so many amazing spring activities in the White Mountains for you to enjoy. Wildlife awakens again, wildflowers begin to bloom, and the fresh mountain air is so clean and refreshing it will wash over you like a crisp ocean wave. Whether you like to spend your time out on the mountain trails or you prefer shopping in town and dining out, there is plenty for everyone to do here in the Littleton, New Hampshire area. Try these 10 fun spring activities in the White Mountains during your trip to historic Thayers Inn!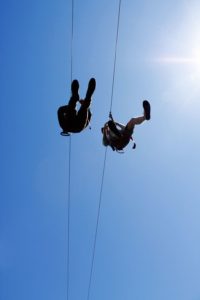 ONE– Take a scenic tram ride up to the summit of Cannon Mountain, and climb Observation Tower for unbelievable panoramic views.
TWO– Go fishing out on the Pemi River, and see if you can get that big catch.
THREE– Tour the full-production commercial winery, Seven Birches Winery, located at the RiverWalk Resort, and enjoy a tasting to find your favorite new wines.
FOUR– Go ziplining through the woods on a zipline tour at Alpine Adventures. The adventure will have you flying high.
FIVE– Chase some waterfalls on some of the most beautiful hiking trails the White Mountains have to offer. The falls of the region are most impressive after the winter snow begins to melt. Check out Lower Falls, Upper Falls, Bridalveil Falls, and more from this list by Yelp.
SIX– Hit the trails on a mountain bike to explore the wild and beautiful White Mountains. The White Mountains National Forest offers some great biking opportunities with incredible views.
SEVEN– Enjoy a pizza and some locally-brewed craft beer at Littleton's Schilling Beer Co. Their European-inspired beers are sure to delight as you enjoy warm, friendly service with a view of the beautiful Ammonoosuc River.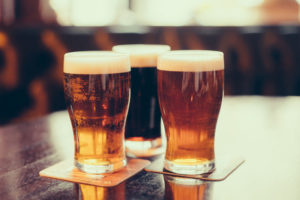 EIGHT– Take a stroll along the Riverwalk and across the iconic covered bridge that spans the mighty river, and enjoy New England charm at its finest.
NINE– Learn about the rich history from the "caretakers of the past" at the Littleton Area Historical Museum. See donated memorabilia that celebrates the culture, people, and industry developments of Littleton, NH that dates back to the late 18th century.
TEN– Climb the fire tower at Loon Mountain to see the White Mountains region from even higher up than the summit.
As you can see, there's no shortage of fun spring activities in the White Mountains to keep you busy during your New England stay. Ask our friendly staff at Thayers Inn for more suggestions, and we hope you'll stay with us at our historic landmark which will serve as the perfect hub for all your spring adventures!