If you're tired of that annual beach vacation and want to change it up, we've got a list of great reasons why weekend getaways in New England are the way to go. Of course, all of the staff here at Thayers Inn calls this pocket of the world home, we're not blind to its wiles or the things that draw people here to experience the famous New England charm. There are many things that make Littleton NH special, and here are a few of them to consider.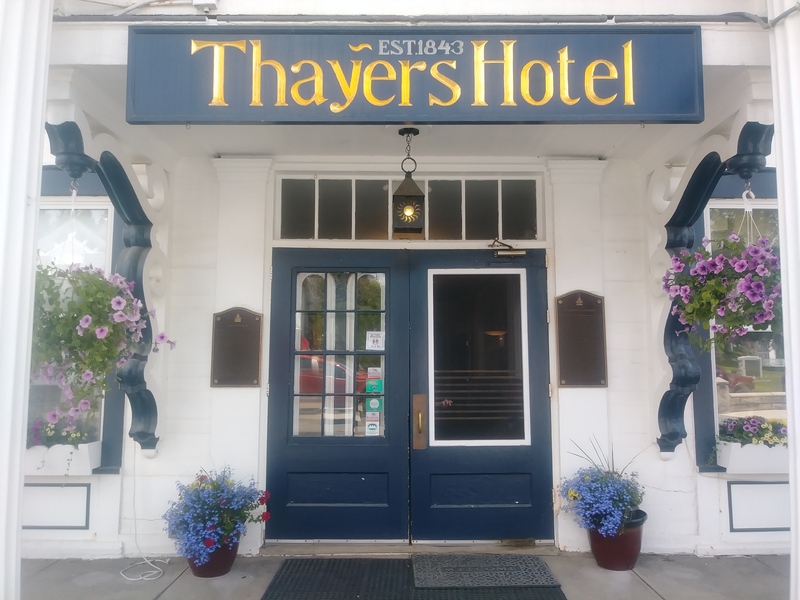 History
History buff or not, there's no denying that Littleton NH, namely our beloved Thayers Inn, is steeped in a rich history that can add an extra layer of interest to your weekend getaway in New England. You can enjoy delving into our inn's 175 years of history! Opened originally in 1850 as Thayer's White Mountain Hotel, this place has provided accommodations for presidents of the United States including Ulysses S. Grant, Franklin Pierce, Richard Nixon, Jimmy Carter and George H. W. Bush. When you visit, check out the Littleton Area Historical Society to see war memorabilia, toys from the past, and lots of other odds and ends.
Culture
On your weekend getaway in New England, especially in the Littleton area, you'll get your fill of small town charm and culture. Enjoy everything our picturesque town has to offer from unique shops to historic buildings to art galleries and fine dining. Take a walk along the meandering Riverwalk path that winds alongside the Ammonoosuc River, check out the gorgeous covered bridge, and see the bronze statue of Pollyanna, an icon of happiness dreamt up by author Eleanor Porter, who was actually from Littleton.

Nature
Perhaps one of the biggest draws to the Littleton area is its proximity to all things nature. Situated sweetly in the shade of the scenic White Mountains, Littleton is a hub for all kinds of fun outdoor activities. No matter the season, there is always something to do outdoors to reconnect to nature, enjoy time outside, and find a little adventure. Of course, the White Mountains area draws many avid and beginning skiers annually because of the variety of slopes the area has to offer. Gorgeous views, amazing runs, and snow snow snow.
Visiting in the warmer months? Check out Littleton's River District and enjoy a picnic on the banks of the beautiful Ammonoosuc River. Go for a nice hike at Kilburn Crag for views of the Presidential Range. Enjoy water sports at Moore Dam Lake, which happens to be New Hampshire's largest undeveloped body of water.
Ultimately, one of the heftiest reasons to plan your weekend getaway in New England is the variety this area has to offer visitors. History, culture, and nature might be the trifecta– yielding a vacation that's equal parts relaxation and excitement. So what are you waiting for? Come stay with us at our historical Thayers Inn, and experience all that Littleton NH has to offer.