When you are visiting destinations along Interstate 93, you may want to check out "Ice Castles" in Lincoln NH.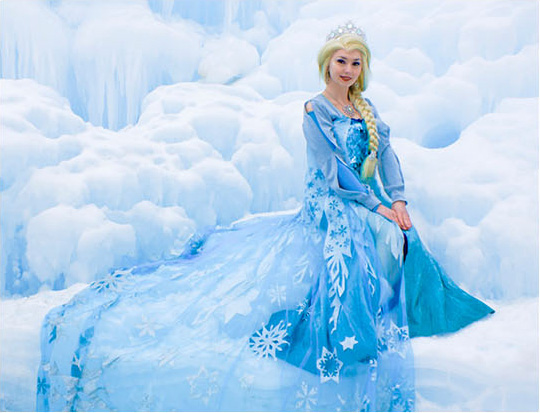 The event showcases beautifully handcrafted ice structures constructed through a patented process. Icicles are "grown", then placed throughout the Ice Castle to provide something for the water to freeze onto in the cold weather. Over time, the icicles get absorbed into the ice structure. Each Ice Castle is a little over an acre, is all one giant piece of interconnected ice, and weighs more than 25 million pounds! The walls are 10 feet thick and strong enough to hold tall buildings.
To make the most of your experience at Ice Castles, they offer 5 tips:
Wear Boots! The walking surface inside of the Ice Castles is made of crushed ice. Walking in boots is definitely best.
Buy Tickets Before You Arrive! When you buy a ticket, you buy an arrival time. They request you arrive within your 30-minute time window. Once you are inside the castle you can stay as long as you'd like!
Save some trees! When you buy your tickets online, Ice Castle sends you an email with a unique QR code, so there's no need to print your tickets. They scan the code right from your phone!
Photos are encouraged (use the hashtag #icecastles on social media) but photographic accessories and equipment such as tripods and lights should NOT be brought with you.
Sleds are better. They highly recommend bringing a small sled to pull children instead of a stroller. It is extremely difficult to push the stroller through the castle (think of it like trying to push a stroller through a sandy beach).
In late January, Ice Castles in Lincoln will present an Enchanted Frozen Princess for kids to pose with, weather permitting, and fire performers are live on Friday and Saturday evenings.
Tickets are $13.95 for midweek General Admission (12 and older) or $9.95 for children ages 4 to 11. The price increases slightly for weekends or walkup traffic. The attraction is open from 4-9 pm Monday-Thursday (closed Tuesdays), 4-10:30 pm on Fridays, 11 am-10:30 pm on Saturdays, and noon-8 pm on Sundays. Opening dates and hours may change on holidays.
To learn more, visit http://icecastles.com/lincoln/
Directions to the Ice Castles
If you are traveling North or South on I-93: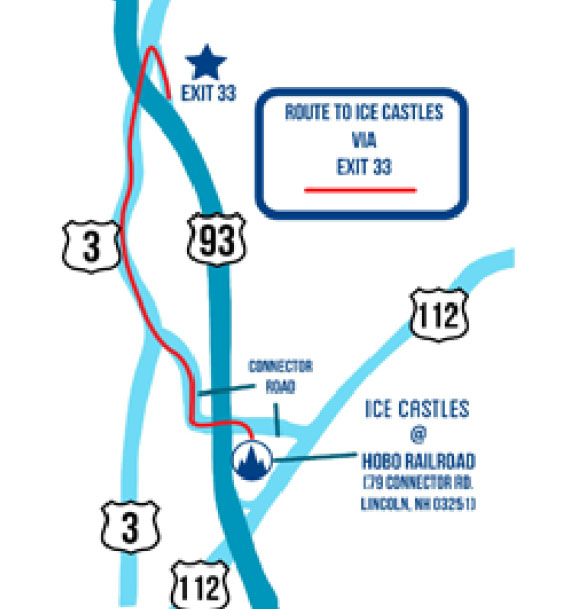 Take Exit 33 on I-93,
Continue on US-3 South.
Take Connector Rd to Railroad St.
If you are in Lincoln, travel to Connector road and go west. The Ice Castles are a few hundred yards on the left.
Signs are placed between exit 33 and the Ice Castles directing you into the Ice Castles. Keep an eye out for these signs!
Please Note: GPS and other navigational aids do not always perform as they should in this area. In case of difficulties, please refer to the above directions.