Autumn is the perfect time to visit the New England area. The extraordinary New England fall foliage is draw enough for some, but we also play host to a great calendar of fun and spooky events that make this portion of the year a total blast. If you're a lover of Halloween, there are a couple of Littleton events you won't want to miss!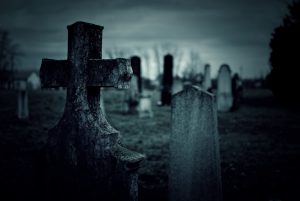 First of all, check out the spooky-scary Cemetery Walk in Glenwood Cemetery on Sunday, October 13th, 2019. Join the walk at 3 pm, 3:15 pm, or 3:30 pm, and meet personalities from Littleton's historic past. This history-rich event, injected with some Halloween humor and fun, is a great way to learn a bit about the town's past. This beloved event has been put on annually for over a decade and has long been enjoyed by many– locals and visitors alike. Sponsored by the Littleton Area Historical Museum, the event is free, but donations are welcome.
Another chilling Littleton event for the Halloween season is Paranormal Night at the Opera House. On Friday, October 25th from 7 pm – 10 pm you can experience Psychic Medium, Josh Simonds, and Deep Earth Arts performing a gallery psychic reading in the Tower Room of the Opera House. Anthony Ardolino and his associates will also conduct and discuss a paranormal investigation inside the museum. Bring a recording device and a flashlight and you can get right in on the action! Admission is $25 per person (cash or check only), and refreshments will be available. This event is capped at 50 guests. Tickets are available through the Littleton Historical Museum, Deep Earth Arts, and the Littleton Opera House Office. *A personal psychic or paranormal experience cannot be guaranteed, but it will be an interesting night no matter what.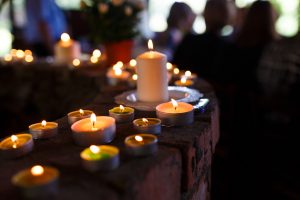 Spooky events aside, this area of New England has a lot to offer visitors during the gorgeous fall season. Go for a hike and take in the wonder of the beautiful changing leaves, enjoy shopping and dining, and absorb the rich history of Littleton, NH. For more info about local ongoings check out our events calendar here. We hope you'll consider a visit soon!